Things to do
Victoria: Chocolate and Churches Foodie Walking Tour – InfoWorldMaps
Are you looking for things to do in Victoria? Victoria: Chocolate and Churches Foodie Walking Tour, it is a good idea if you are going to visit Canada because in this city doing this activity, is one of the things that you should not miss. Currently, Victoria is one of the most visited destinations in Canada, notable for its leisure establishments and activities that you can do throughout the day and is one of the favorite destinations for foreigners. To make your life easier the next time you visit this beautiful city we have prepared the best experience in Victoria.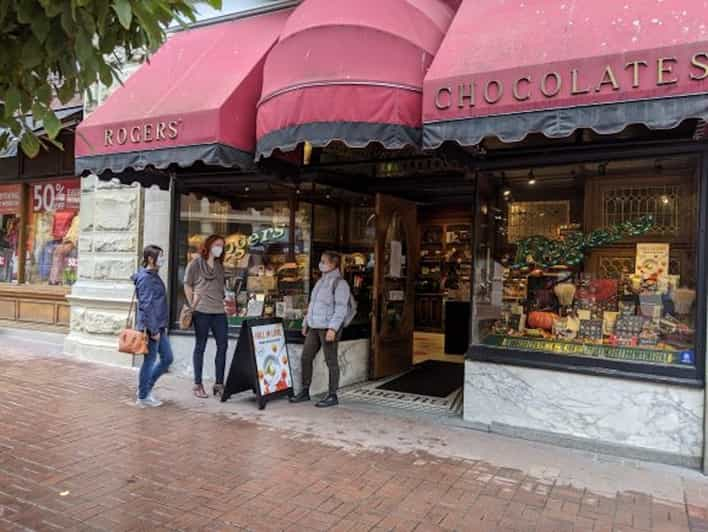 Things to do in Victoria
What to see and do in Victoria? There are many places of interest to visit in Victoria, but this time you should not miss in this city.
Victoria: Chocolate and Churches Foodie Walking Tour from 44.77$
Victoria Tour Description
One of the things to do in Victoria, is this experience based on 962 reviews:
Indulge in decadent chocolate samples while exploring historic churches on this informative and tasty tour. We visit six local businesses and three places of worship on this easy walking tour.
What will you do in this Victoria tour experience?
Known for it's historic chocolate shops, bean-to-bar chocolate makers, and vast amount of bakeries, Victoria is a city that loves chocolate. The tour also explores historic ecclesiastical architecture and visits three places of worship including St. Andrew's Presbyterian church, Christ Church Cathedral, and St. Andrew's Catholic Cathedral. A tour perfect for history buffs or chocoholics.Meet your guide at the historic Steamship Terminal Building then stroll along the waterfront learning more about the history of downtown Victoria. Then visit Roger's Chocolates, Canada's oldest and most haunted chocolate shop. Here the tour samples a variety of their chocolate treats, including their original Victoria Cream. Then walk to Government Street and visit Chocolats Favoris, a traditional French chocolatier that is famous for its rich variety of chocolate fondues and dipped ice cream cones.Bon Macaron is next on the tour, where you can sample two chocolate-infused macarons. Then, take a break, and wander by St. Andrew's Presbyterian Church, founded in 1890, and was built to look like a gothic Scottish castle.Continue to Christ Church Cathedral and see where Winston Churchill laid a stone for the church's north tower in 1929. After strolling along the city's oldest cemetery, the tour visits a gorgeous Catholic cathedral built in 1893. Afterward, indulge in more chocolate samples including a surprise savory mole sauce, a rich Dutch chocolate pastry, handmade chocolate truffles, and a decadent drinking chocolate.
Check availability here:
Select participants, date, and language.
---
RELATED:
Travel guide to Canada ▶️ All you need to travel to Victoria.
What is your opinion about Victoria: Chocolate and Churches Foodie Walking Tour. Leave us your comments and what do you think of this activity in Victoria. If you want more information, contact us and we will help you find the best things to do in Canada.