Things to do
Tromsø: Whales, Northern Lights, Husky or Reindeer Sledding – InfoWorldMaps
Are you looking for things to do in Tromsø? Tromsø: Whales, Northern Lights, Husky or Reindeer Sledding, it is a good idea if you are going to visit Norway because in this city doing this activity, is one of the things that you should not miss. Currently, Tromsø is one of the most visited destinations in Norway, notable for its leisure establishments and activities that you can do throughout the day and is one of the favorite destinations for foreigners. To make your life easier the next time you visit this beautiful city we have prepared the best experience in Tromsø.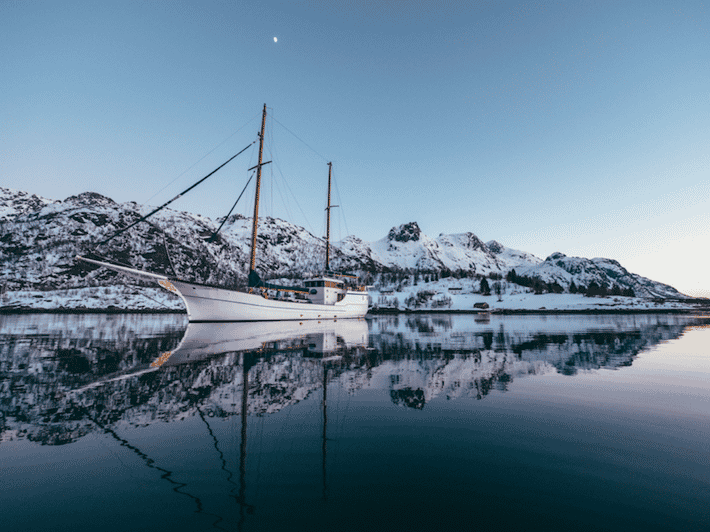 Things to do in Tromsø
What to see and do in Tromsø? There are many places of interest to visit in Tromsø, but this time you should not miss in this city.
Tromsø: Whales, Northern Lights, Husky or Reindeer Sledding from 1436.26$
Tromsø Tour Description
One of the things to do in Tromsø, is this experience based on 838 reviews:
Experience the ultimate Nordic excursion. Go whale watching, sled with huskies or reindeer, and discover the northern lights on 2 hot tub cruises while staying overnight on a luxury sailing yacht.
What will you do in this Tromsø tour experience?
Welcome to Tromsø. Sleep in and enjoy a relaxed morning exploring the town. Be sure to eat lunch prior to boarding the yacht at 12:30 pm to drop off your luggage. Walk over to the Scandic Ishavshotel to be picked up at 13:00 (1 pm) for a 30-minute shuttle ride to your 90-minute self-drive husky dog sledding adventure with our trusted partner Arctic Adventure Tours. Hot drinks and homemade cake will be served at the end of the sled tour before your 30-minute shuttle ride back to Tromsø.If you choose the Sami reindeer option, drop off your luggage at the yacht at 09:30 am, and walk over to the Radisson Blue Hotel entrance at 10:00 am to be picked up for a 25-minute shuttle ride to where the reindeer are. The experience includes a 30-minute reindeer sled ride, a traditional Sami meal cooked over the fire and warm drinks, and listening to stories and traditional songs around a fire inside a tipi. You will be shuttled back to the same start location by 14:00 (2 pm). Enjoy a leisurely afternoon exploring the town of Tromsø.Return to the yacht at 17:00 (5 pm), settle into your onboard cabins, and enjoy a traditional Norwegian dinner as you embark on your northern lights and hot tub cruise for the evening.Departing from Tromsø harbor, the yacht will cruise to an area near where the whales have been sighted and drop anchor or dock for the night.Wake up to incredible arctic scenery, have coffee on the deck, and fill up on breakfast in the interior saloon. During the day light hours (approx. 09:00-14:00), you will spend the day searching for orca and humpback whales. Increase your chances of seeing the whales by more than 100% compared to short day trips with limited time and irresponsible chasing. World Sea Explorers' has a strict policy for following respectful whale-watching guidelines and allows plenty of space for the wild animals to be observed in their natural habitat. When the engine is turned off, it is proven that they are more likely to approach the yacht on their own.Slowly cruise back to Tromsø while searching for northern lights in the hot tub.Tour ends at 21:00 (9 pm) in Tromsø harbor in front of Clarion Collection Hotel Aurora.The cruising routes and locations of where you will be anchored or docked overnight are determined by the weather and where the whales are.The onboard food menu is ever-changing, inspired by Norwegian traditions and local, ethical, fresh, and organic ingredients. All warm drinks, snacks, and crisp clean arctic water are included. We cater to individuals with dietary restrictions – please tell us in advance.Onboard accommodations include three twin cabins for two people each, one twin cabin for four people, two toilets and shower rooms, spacious interior dining and lounging areas, the main exterior deck with room to walk, sit outside, and relax in the hot tub, and a top exterior viewing deck.
Check availability here:
Select participants, date, and language.
---
RELATED:
Travel guide to Norway ▶️ All you need to travel to Tromsø.
What is your opinion about Tromsø: Whales, Northern Lights, Husky or Reindeer Sledding. Leave us your comments and what do you think of this activity in Tromsø. If you want more information, contact us and we will help you find the best things to do in Norway.