Things to do
San Jose: Arenal Volcano NP & Baldi Hot Springs Day Trip – InfoWorldMaps
Are you looking for things to do in San Jose? San Jose: Arenal Volcano NP & Baldi Hot Springs Day Trip, it is a good idea if you are going to visit Costa Rica because in this city doing this activity, is one of the things that you should not miss. Currently, San Jose is one of the most visited destinations in Costa Rica, notable for its leisure establishments and activities that you can do throughout the day and is one of the favorite destinations for foreigners. To make your life easier the next time you visit this beautiful city we have prepared the best experience in San Jose.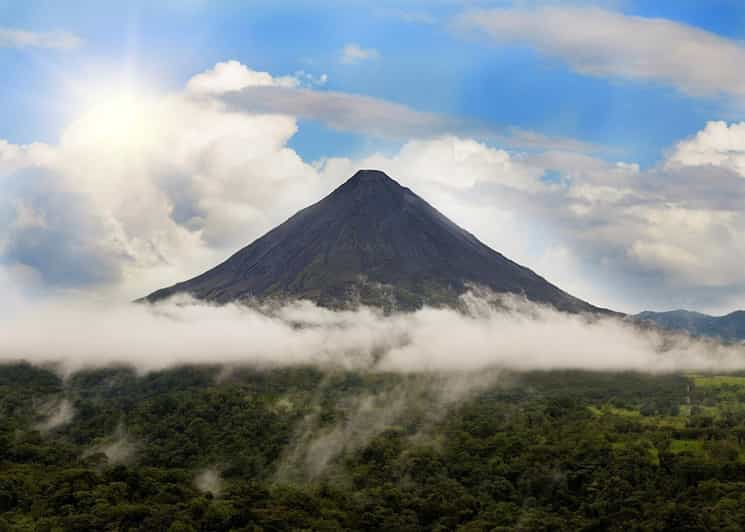 Things to do in San Jose
What to see and do in San Jose? There are many places of interest to visit in San Jose, but this time you should not miss in this city.
San Jose: Arenal Volcano NP & Baldi Hot Springs Day Trip from 188.74$
San Jose Tour Description
One of the things to do in San Jose, is this experience based on 4112 reviews:
Explore the Arenal Volcano National Park on a guided day trip from San Jose. Stop in the cities of Sarchi and La Fortuna, experience epic views of Arenal Volcano, and relax at the local hot springs.
What will you do in this San Jose tour experience?
Depart from San Jose to reach the Arenal Volcano National Park and admire the magical landscape. Discover Costa Rican arts and crafts in Sarchi and pass mango groves on the way to La Fortuna. Soothe your body at the hot springs before having dinner with volcanic views back in San Jose.Get picked up from your accommodations in San Jose and meet your friendly guide and group for the day. Set off from the city and drive into the Central Valley.Make a short stop in Sarchi known as the birthplace of Costa Rica's artisinal crafts. Pick up some souvenirs and see the world's largest ox cart before continuing your journey into the Alajuela Province.Gaze out of the window at pineapple and plantain farms, mango groves, and cattle ranches until you arrive in La Fortuna. Refresh yourself with lunch at a cozy restuarant with spectacular views of Arenal Volcano.Enter the Arenal Volcano National Park and be blown away by the breathtaking scenery. Witness volcanic activity if you're lucky with white plumes of smoke rising from the crater and look out for local wildlife like jaguars and tree frogs.Travel a short distance to the hot springs in this area to relax your body, mind, and soul with the cleansing and rejuvinating effects of the thermal waters. Choose to have a massage or other therapeutic rituals.Experience the picturesque landscape of the Alajuela Province one more time as you drive back to San Jose. Finish your trip with a wonderful dinner and views of the volcano.
Check availability here:
Select participants, date, and language.
---
RELATED:
Travel guide to Costa Rica ▶️ All you need to travel to San Jose.
What is your opinion about San Jose: Arenal Volcano NP & Baldi Hot Springs Day Trip. Leave us your comments and what do you think of this activity in San Jose. If you want more information, contact us and we will help you find the best things to do in Costa Rica.