Things to do
New Orleans: French Quarter Food and History Walking Tour – InfoWorldMaps
Are you looking for things to do in New Orleans? New Orleans: French Quarter Food and History Walking Tour, it is a good idea if you are going to visit United States because in this city doing this activity, is one of the things that you should not miss. Currently, New Orleans is one of the most visited destinations in United States, notable for its leisure establishments and activities that you can do throughout the day and is one of the favorite destinations for foreigners. To make your life easier the next time you visit this beautiful city we have prepared the best experience in New Orleans.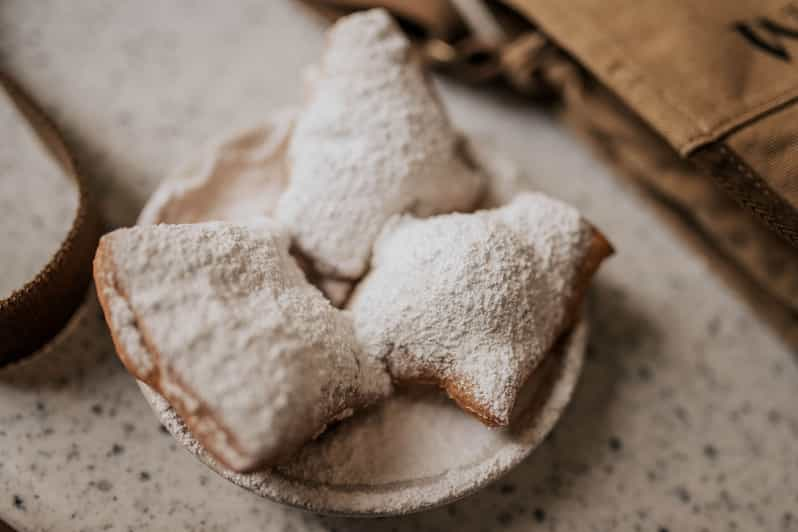 Things to do in New Orleans
What to see and do in New Orleans? There are many places of interest to visit in New Orleans, but this time you should not miss in this city.
New Orleans: French Quarter Food and History Walking Tour from 70.78$
New Orleans Tour Description
One of the things to do in New Orleans, is this experience based on 2662 reviews:
Join a lunchtime walking food tour of the French Quarter and sample classic New Orleans flavors. Taste locals staples as you stop by Bourbon Street, explore the colorful French Market, and more.
What will you do in this New Orleans tour experience?
Head on a culinary exploration of New Orleans and discover the flavors of the French Quarter. Bring an appetite and get ready to explore the history of the area through its food. Sample staples and local favorites like beignets, gumbo, jambalaya, char-grilled oysters, and, of course, po'boys.Your adventure begins just down the street from the famous Café du Monde. Meet your guide and try one of their famous beignets fresh from the fryer. Enjoy this fried treat in true local style, as a late breakfast snack.Next, head to a beloved local gumbo shop to try their version of this famous stew with both Cajun and Creole influences. Discover the origins of the dish as you eat and learn more about the building where you're enjoying it.After taking in the sounds of some talented street performers, make your way to New Orleanians' favorite restaurant on Bourbon Street. Try traditional jambalaya and a freshly fried Louisiana delicacy as your guide explains this eatery's surprising connection to local jazz legend Louis Armstrong.From there, step into the oldest continuously operated family-owned restaurant in the entire country. Take the opportunity to purchase a drink of your choice and step into the elaborate private dining rooms owned by local Mardi Gras krewes.Your next stop is the place where New Orleanians know to go for incredible oysters. Try the delicious char-grilled variety along with a shrimp po'boy.After that, get a glimpse of New Orleans' Italian-American heritage. Stop by a traditional Italian-style grocery store to pick up some muffulettas. This hearty sandwich is the ultimate New Orleans street food experience.Finally, it's time to visit the colorful French Market. Explore the different stalls and stop for a seasonal sweet treat from one of the best vendors in the entire place.
Check availability here:
Select participants, date, and language.
---
RELATED:
Travel guide to United States ▶️ All you need to travel to New Orleans.
What is your opinion about New Orleans: French Quarter Food and History Walking Tour. Leave us your comments and what do you think of this activity in New Orleans. If you want more information, contact us and we will help you find the best things to do in United States.