Things to do
Miami: Water Taxi Bayside Marketplace to/from South Beach – InfoWorldMaps
Are you looking for things to do in Miami? Miami: Water Taxi Bayside Marketplace to/from South Beach, it is a good idea if you are going to visit United States because in this city doing this activity, is one of the things that you should not miss. Currently, Miami is one of the most visited destinations in United States, notable for its leisure establishments and activities that you can do throughout the day and is one of the favorite destinations for foreigners. To make your life easier the next time you visit this beautiful city we have prepared the best experience in Miami.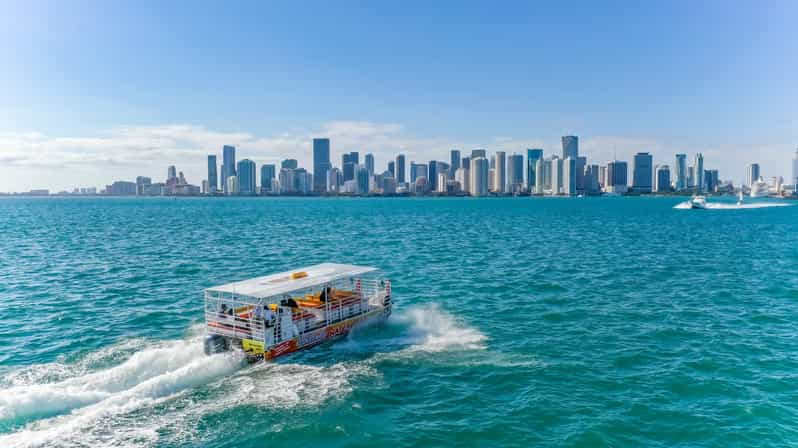 Things to do in Miami
What to see and do in Miami? There are many places of interest to visit in Miami, but this time you should not miss in this city.
Miami: Water Taxi Bayside Marketplace to/from South Beach from 25.64$
Miami Tour Description
One of the things to do in Miami, is this experience based on 843 reviews:
Book a convenient one-way or round-trip water taxi between Miami South Beach and Bayside Marketplace. Enjoy scenic views of Miami skyline, the Millionaires Homes, the Port of Miami and much more.
What will you do in this Miami tour experience?
Enjoy the convenience and unforgettable views of a water taxi between Bayside Marketplace in Downtown Miami and South Beach Marina in South Beach. Take in sightseeing highlights such as the Millionaire's Homes and the Venetian Islands as you pass through Biscayne Bay.If staying in Downtown Miami, hop on the boat by the Hard Rock Café at Bayside Marketplace and take in views of the Millionaire's Homes on the Venetian Islands, Hibiscus Island, and Star Island on your way to South Beach Marina. You also get to see the monument on Flagler Memorial Island.Once at South Beach Marina, enjoy the famous restaurants, shops, and sights of South Beach, or enjoy a short 20-minute walk to South Beach's famous beaches where you can relax and enjoy the water.If staying in South Beach, hop on the boat at the South Beach Marina and enjoy close-up views of Fisher Island, the Port of Miami, Brickell, the Miami River, and the Miami Skyline on your way to Bayside Marketplace, where there are many restaurants, activities, and shops to enjoy.
Check availability here:
Select participants, date, and language.
---
RELATED:
Travel guide to United States ▶️ All you need to travel to Miami.
What is your opinion about Miami: Water Taxi Bayside Marketplace to/from South Beach. Leave us your comments and what do you think of this activity in Miami. If you want more information, contact us and we will help you find the best things to do in United States.