Things to do
Krabi: Full-Day Seven Islands Snorkel Cruise with Dinner – InfoWorldMaps
Are you looking for things to do in Krabi? Krabi: Full-Day Seven Islands Snorkel Cruise with Dinner, it is a good idea if you are going to visit Thailand because in this city doing this activity, is one of the things that you should not miss. Currently, Krabi is one of the most visited destinations in Thailand, notable for its leisure establishments and activities that you can do throughout the day and is one of the favorite destinations for foreigners. To make your life easier the next time you visit this beautiful city we have prepared the best experience in Krabi.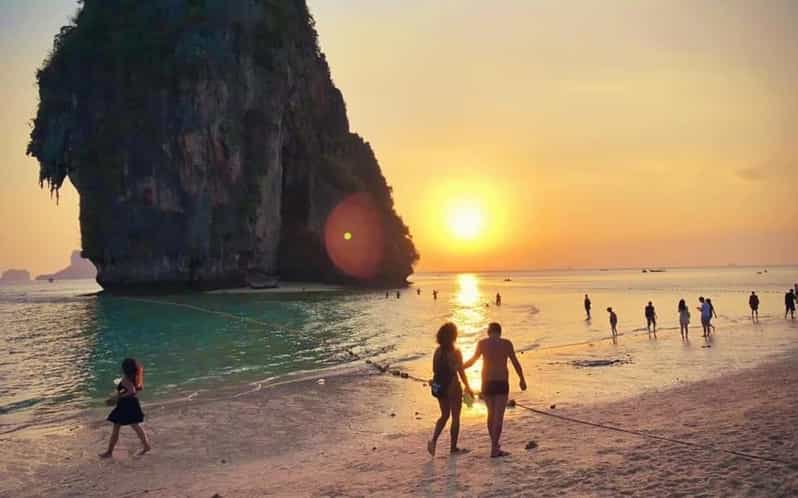 Things to do in Krabi
What to see and do in Krabi? There are many places of interest to visit in Krabi, but this time you should not miss in this city.
Krabi: Full-Day Seven Islands Snorkel Cruise with Dinner from 53.99$
Krabi Tour Description
One of the things to do in Krabi, is this experience based on 1613 reviews:
Make the most of your time in Krabi with a boat tour of the region's best islands, including Ko Ma Tang Ming, Ko Poda, and Koh Thap. Be amazed by bioluminescent plankton and enjoy a sunset dinner.
What will you do in this Krabi tour experience?
Discover the best of Krabi's islands and beaches on this snorkel cruise. Visit seven islands, including Chicken Island, Ko Ya Wa Sam, and  Koh Mor. Swim with bioluminescent plankton and savor a delicious buffet dinner on the beach in Railay.After getting picked up from your hotel, travel to Ao Nang Pier and board your boat. Choose between a traditional Thai longboat or a speedboat cruise. Your first stop of the day is Ko Ya Wa Sam, where you can snorkel with colorful marine life and corals.Next, head to Ko Poda. Here, relax on the white-sand beaches or snorkel with the abundant sea life. Continue your snorkel adventure in Ko Ma Tang Ming before heading to Chicken Island, so-called thanks to its hen-like rock formations. Afterward, visit the islets of Ko Thap and Koh Mor, which are connected to Chicken Island by a sandbank. Head to Railay and visit Phra Nang Cave Beach. Admire the beach's limestone cliffs and white coral sands and explore the cave where a goddess princess is believed to live. Sit down to a delicious Thai buffet dinner at the Sand Sea Resort as the sun sets on the horizon. Finally, finish the day by swimming with the bioluminescent plankton below the moonlight. At the end of the day, get dropped off back at your hotel by car.
Check availability here:
Select participants, date, and language.
---
RELATED:
Travel guide to Thailand ▶️ All you need to travel to Krabi.
What is your opinion about Krabi: Full-Day Seven Islands Snorkel Cruise with Dinner. Leave us your comments and what do you think of this activity in Krabi. If you want more information, contact us and we will help you find the best things to do in Thailand.