Things to do
Konstanz: Exciting Outdoor-Escape-Game and Blackstories – InfoWorldMaps
Are you looking for things to do in Konstanz? Konstanz: Exciting Outdoor-Escape-Game and Blackstories, it is a good idea if you are going to visit Germany because in this city doing this activity, is one of the things that you should not miss. Currently, Konstanz is one of the most visited destinations in Germany, notable for its leisure establishments and activities that you can do throughout the day and is one of the favorite destinations for foreigners. To make your life easier the next time you visit this beautiful city we have prepared the best experience in Konstanz.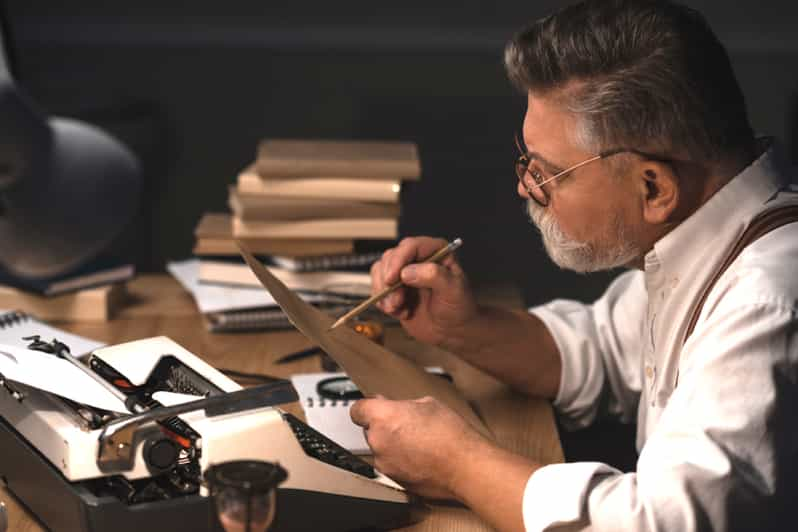 Things to do in Konstanz
What to see and do in Konstanz? There are many places of interest to visit in Konstanz, but this time you should not miss in this city.
Konstanz: Exciting Outdoor-Escape-Game and Blackstories from 13.00$
Konstanz Tour Description
One of the things to do in Konstanz, is this experience based on 1385 reviews:
During this self-guided outdoor-escape-game in Konstanz you will solve riddles, discuss Blackstories and solve a fictional murder case. You will move on your own route, listen to clues and witnesses.
What will you do in this Konstanz tour experience?
You will start at a location in the centre. From then on, your smartphone (our special app in German language) will guide you and support you to design an own route through the area. You will hear a story about a missing person. Help the police to find this former investigater and bestseller author or help to find out what happened to him. You will assist the local police. You will get access to all police files and to all witness reports. There must be some detail that will finally solve this mystery. The app will guide you to 15 different locations. At each location you will solve a riddle or try to solve a Blackstory. And you will get access to new information about this strange crime case and the missing person. This is a fun game and adventure and is perfect for a group of up to five persons. Perfect for couples, perfect for families with kids older than 9. This is more than a basic walking trip, this is an amazing and a challenge for you as a team. Read about the background story here below.What is this crime case about, what is the story behind it?Let us provide you with some background information. This whole case is about him. He used to be a successful detective. After he retired, he started to write books which became bestsellers. His new book with short stories about the most crazy crime cases that he had to deal with during his career as detective will be released soon. But suddenly he, the author, disapeared. And also the script of his new book is missing. There are rumours about problems in his marriage and lately he also acted weird. That is what his friends are saying. Since he went missing, the media reported constantly about this case, but the police is still unable to solve this crime case. Can you find out what happened? You will go to meet his friends, listen to witnesses and read or listen to police reports. And you will also find some of the weird stories that he wants to publish in his new book. A book that is supposed to become a bestseller. Work together as a team and find out what really happened, while you explore this area. This is a good workout, a fun game and an exciting and challenging task for you as a team.Special offer: if the weather suddenly is not suitable for your adventure or you want to reschedule due to other reasons: no problem. Once you booked, you can start within 48 hours after the originally booked starting time.Bonus: We included some extra tasks and riddles which you can solve at any time after you finished this event.Note: Your route is not a mainstream tourist route from one famous sight to another. There also will not be any historical or boring articles or speeches about the places that you will visit. The places that you will visit might fit to the story of the crime case, but maybe not always.
Check availability here:
Select participants, date, and language.
---
RELATED:
Travel guide to Germany ▶️ All you need to travel to Konstanz.
What is your opinion about Konstanz: Exciting Outdoor-Escape-Game and Blackstories. Leave us your comments and what do you think of this activity in Konstanz. If you want more information, contact us and we will help you find the best things to do in Germany.