Things to do
From Kissamos Port: Boat Cruise to Balos Lagoon & Gramvousa
Are you looking for things to do in Crete? From Kissamos Port: Boat Cruise to Balos Lagoon & Gramvousa, it is a good idea if you are going to visit Greece because in this city doing this activity, is one of the things that you should not miss. Currently, Crete is one of the most visited destinations in Greece, notable for its leisure establishments and activities that you can do throughout the day and is one of the favorite destinations for foreigners. To make your life easier the next time you visit this beautiful city we have prepared the best experience in Crete.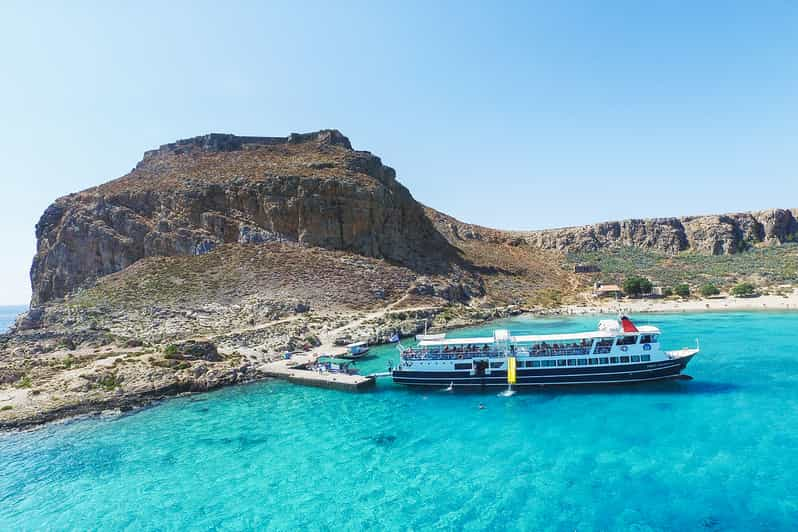 Things to do in Crete
What to see and do in Crete? There are many places of interest to visit in Crete, but this time you should not miss in this city.
From Kissamos Port: Boat Cruise to Balos Lagoon & Gramvousa from €29.00$
Crete Tour Description
One of the things to do in Crete, is this experience based on 3,31 reviews:
"An amazing cruise. Enjoy a relaxing trip, golden sands and turquoise waters, an old shipwreck, a Venetian castle and the authentic natural beauty of the Cretan island."
What will you do in this Crete tour experience?
Delight your palate with Cretan specialties and drinks at the onboard restaurantCruise in the bay and see a huge cave thought to have been an ancient shipyardExplore the island of Gramvousa and see the Greek Orthodox church on the seasideTake a short hike up to the island's Venetian Castle and enjoy views of BalosWalk in the world-famous Balos Lagoon and swim in the clear waters of Crete
Check availability here:
Select participants, date and language.
---
RELATED:
Travel guide to Greece ▶️ All you need to travel to Crete.
What is your opinion about From Kissamos Port: Boat Cruise to Balos Lagoon & Gramvousa. Leave us your comments and what do you think of this activity in Crete. If you want more information, contact us and we will help you find the best things to do in Greece.