Things to do
From Cusco: Humantay Lake and Short Inca Trail 3-Day Tour – InfoWorldMaps
Are you looking for things to do in Cusco Region? From Cusco: Humantay Lake and Short Inca Trail 3-Day Tour, it is a good idea if you are going to visit Peru because in this city doing this activity, is one of the things that you should not miss. Currently, Cusco Region is one of the most visited destinations in Peru, notable for its leisure establishments and activities that you can do throughout the day and is one of the favorite destinations for foreigners. To make your life easier the next time you visit this beautiful city we have prepared the best experience in Cusco Region.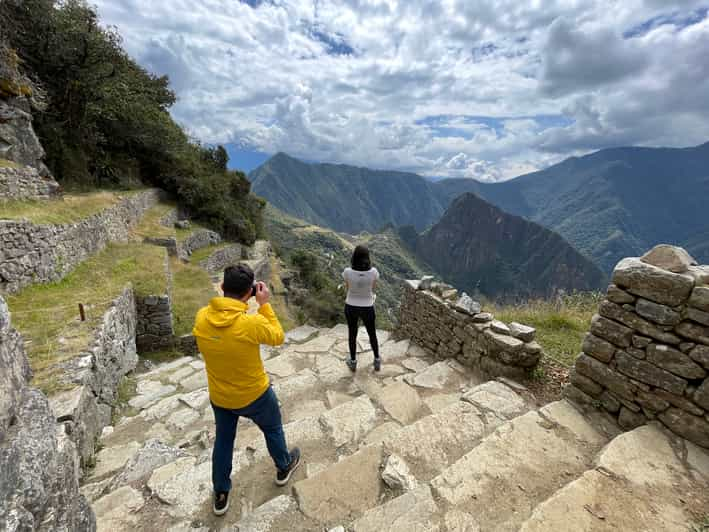 Things to do in Cusco Region
What to see and do in Cusco Region? There are many places of interest to visit in Cusco Region, but this time you should not miss in this city.
From Cusco: Humantay Lake and Short Inca Trail 3-Day Tour from 502.62$
Cusco Region Tour Description
One of the things to do in Cusco Region, is this experience based on 2541 reviews:
Short on time but want to see Machu Picchu? This 3-day trip from Cusco lets you do hikes to beautiful Humantay Lake and iconic Machu Picchu with guide, accommodation and transportation included.
What will you do in this Cusco Region tour experience?
Embark on a 2-night tour from Cusco to the marvelous Inca ruins high in the Andes Mountains. Take a warm-up hike to breathtaking Humantay Lake. With accommodation, transport and guide included, everything is taken care of for you.Day 1:After pickup from your Cusco hotel, travel to Mollepata. During the 2-hour journey see beautiful landscapes and snow-capped mountains of the Humantay area.Upon arrival in Mollepata stop for a delicious breakfast then continue the 1-hour drive to Soraypampa, starting point for your first walk to Humantay Lake. Taking approximately 2 hours, this 4.2km loop is popular with birdwatchers.There is an option to hire a horse to ride the route to Humantay Lake. This is an additional cost, and your guide will help you to organize if required.Sitting at 4250m above sea level, Humantay Lake is a stunning turquoise alpine lake with spectacular views of snowy peaks. Explore the tranquil landscape and take photos before embarking on the return walk. Back in Mollepata, stop for lunch then begin the 3-hour drive to Ollantaytambo to stay overnight.Day 2:After an early start at Ollantaytambo train station, arrive at Chahchabamba, the starting point of the Short Inca Trail hike to Machu Picchu.During the walk visit beautiful archaeological sites Wiñay Wayna (forever young) and the Inti Punku (sun gate). You don't have to walk far to stumble across Inca ruins in this part of the world. The region is also known for its variety of flora and fauna and impressive panoramas of the Andes.Refuel at Wiñay Huayna with a box lunch then continue the walk to reach Inti Punku (sun gate). This is your first unforgettable view of iconic Machu Picchu. In the afternoon light you can capture beautiful photos of the world-famous Inca ruins.Passing through the sun gate, continue walking to the guard house for a classic photo of Machu Picchu. Head down to Aguas Calientes (also called Machu Picchu Town) by bus to spend the night in a local hotel.Day 3:In the morning, take a bus up to the entrance gate of Machu Picchu for around 2 hours of exploring Machu Picchu and its beautiful temples. Your guide will discuss the things you can do at Machu Picchu prior to your visit.In the afternoon, return to the town of Aguas Calientes for lunch and later take the train back to Ollantaytambo. Your group will be met at the train with your transport ready to take you back to your hotel in Cusco.
Check availability here:
Select participants, date, and language.
---
RELATED:
Travel guide to Peru ▶️ All you need to travel to Cusco Region.
What is your opinion about From Cusco: Humantay Lake and Short Inca Trail 3-Day Tour. Leave us your comments and what do you think of this activity in Cusco Region. If you want more information, contact us and we will help you find the best things to do in Peru.