Things to do
Charleston: Patriots, Pirates, and History Walking Tour – InfoWorldMaps
Are you looking for things to do in Charleston? Charleston: Patriots, Pirates, and History Walking Tour, it is a good idea if you are going to visit United States because in this city doing this activity, is one of the things that you should not miss. Currently, Charleston is one of the most visited destinations in United States, notable for its leisure establishments and activities that you can do throughout the day and is one of the favorite destinations for foreigners. To make your life easier the next time you visit this beautiful city we have prepared the best experience in Charleston.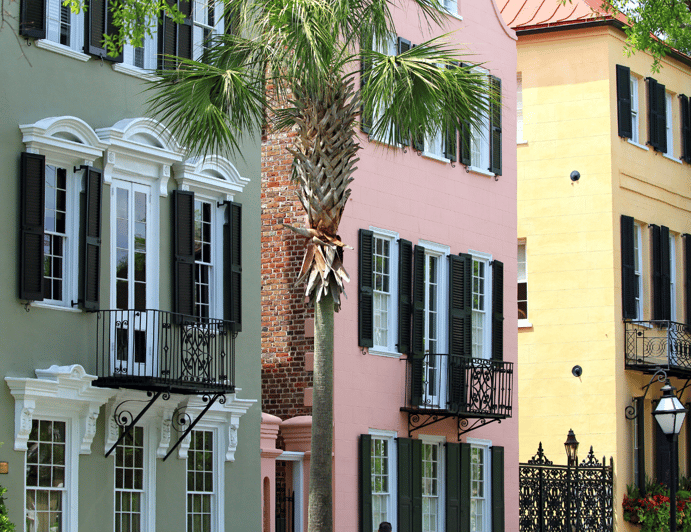 Things to do in Charleston
What to see and do in Charleston? There are many places of interest to visit in Charleston, but this time you should not miss in this city.
Charleston: Patriots, Pirates, and History Walking Tour from 34.88$
Charleston Tour Description
One of the things to do in Charleston, is this experience based on 909 reviews:
Dive into Charleston's complex history with slavery, pirates, and the American Revolution on this jam-packed walking tour. Come across iconic sites, such as Rainbow Bow and the Charleston Wall.
What will you do in this Charleston tour experience?
Uncover over 350 years of history embedded in the streets of Charleston in the company of an expert guide. Join an insightful tour of the city center to discover the events that shaped the city we know today. Hear stories about slaves and pirates as you visit the sites they did.Meet your guide at The Battery, where Blackbeard captured and robbed nine ships during a week-long blockade. Begin your walk through historic homes and monuments, and snap a photo in front of Rainbow Row. Travel back to the 18th century, when the infamous Charleston pirate Anne Bonny ruled the seas. Stand at the gate of the only surviving slave auction house in South Carolina and delve into the history of William Washington, a lesser-known Revolutionary War hero. Along the way, come across the Charleston Wall and the Stede Bonnet Monument, where the "Gentleman Pirate" was executed.
Check availability here:
Select participants, date, and language.
---
RELATED:
Travel guide to United States ▶️ All you need to travel to Charleston.
What is your opinion about Charleston: Patriots, Pirates, and History Walking Tour. Leave us your comments and what do you think of this activity in Charleston. If you want more information, contact us and we will help you find the best things to do in United States.