Things to do
Anna Bay: Irukandji Aquarium Entry and Snorkel with Sharks – InfoWorldMaps
Are you looking for things to do in Anna Bay? Anna Bay: Irukandji Aquarium Entry and Snorkel with Sharks, it is a good idea if you are going to visit Australia because in this city doing this activity, is one of the things that you should not miss. Currently, Anna Bay is one of the most visited destinations in Australia, notable for its leisure establishments and activities that you can do throughout the day and is one of the favorite destinations for foreigners. To make your life easier the next time you visit this beautiful city we have prepared the best experience in Anna Bay.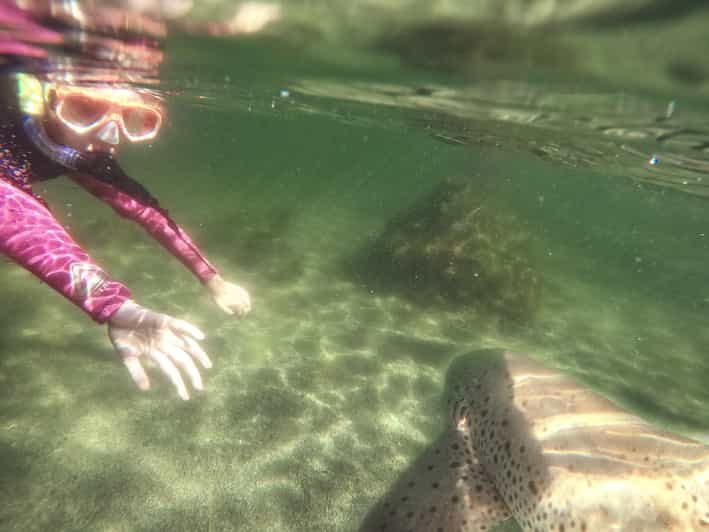 Things to do in Anna Bay
What to see and do in Anna Bay? There are many places of interest to visit in Anna Bay, but this time you should not miss in this city.
Anna Bay: Irukandji Aquarium Entry and Snorkel with Sharks from 63.18$
Anna Bay Tour Description
One of the things to do in Anna Bay, is this experience based on 764 reviews:
Visit the interactive Irukandji Aquarium for a personal encounter with sharks and rays. Pet the animals from the shallow water of the lagoons, then enter deeper water to snorkel with the zebra sharks.
What will you do in this Anna Bay tour experience?
See the beautiful zebra sharks as they swim around their home in the tropical lagoon! You'll also get to see leopard whiptail stingrays, giant shovel nose rays, brown banded bamboo sharks and even more as you cruise around the heated lagoon.Start your journey when you arrive at Irukandji to meet your guide and change into the wetsuits provided. They will get you suited up with snorkel gear and some footwear to keep your toes covered (you can even take the Irukandji souvenir socks home with you after), and then take you over to the lagoon to meet the animals.You'll get to experience both a shallow water encounter where you can feed and interact with a variety of species of sharks and rays in two seperate lagoons, as well as a small group snorkel in the heated tropical lagoon. The snorkel runs for around 30 minutes and you'll be guided the whole time by a knowledgeable and experienced zoo keeper. Swimming ability is necessary, however if you're aged under 12 you'll need to have a parent nearby to assist you if required.During the snorkel you'll see an array of beautiful animals swimming around you and under you. It's a beautiful experience not to be missed! Don't forget to bring your underwater camera to capture some of the memories.After the snorkel you are free to spend as much time as you wish in the shallow water of the lagoons petting and feeding the sharks and rays. Wander around to the outdoor pools and meet more creatures such as eels, baby sharks and various species of fish.There are hot showers available to rinse off after your encounter and a great souvenir shop to browse through and maybe pick something to take home as a token of your special time at Irukandji Shark & Ray Encounters.
Check availability here:
Select participants, date, and language.
---
RELATED:
Travel guide to Australia ▶️ All you need to travel to Anna Bay.
What is your opinion about Anna Bay: Irukandji Aquarium Entry and Snorkel with Sharks. Leave us your comments and what do you think of this activity in Anna Bay. If you want more information, contact us and we will help you find the best things to do in Australia.