Things to do
Guayaquil: Cloud Forest, Hiking & Canyoning Full Day Tour – InfoWorldMaps
Are you looking for things to do in Guayaquil? Guayaquil: Cloud Forest, Hiking & Canyoning Full Day Tour, it is a good idea if you are going to visit Ecuador, Republic of because in this city doing this activity, is one of the things that you should not miss. Currently, Guayaquil is one of the most visited destinations in Ecuador, Republic of, notable for its leisure establishments and activities that you can do throughout the day and is one of the favorite destinations for foreigners. To make your life easier the next time you visit this beautiful city we have prepared the best experience in Guayaquil.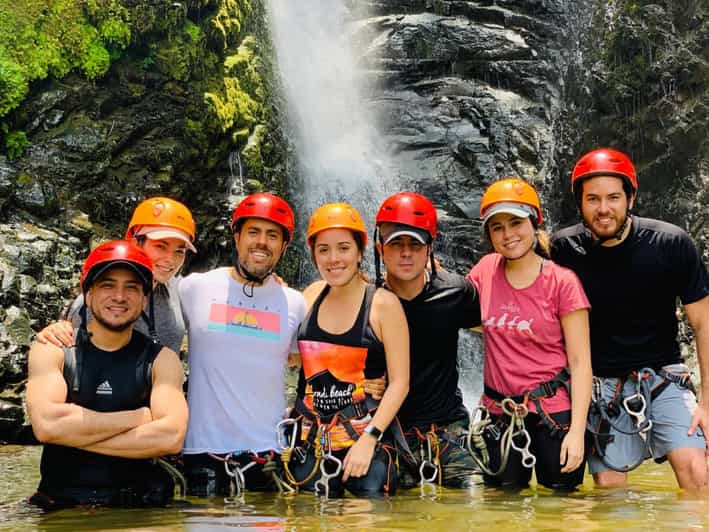 Things to do in Guayaquil
What to see and do in Guayaquil? There are many places of interest to visit in Guayaquil, but this time you should not miss in this city.
Guayaquil: Cloud Forest, Hiking & Canyoning Full Day Tour from 163.09$
Guayaquil Tour Description
One of the things to do in Guayaquil, is this experience based on 2072 reviews:
Set off on an adventure amongst the waterfalls and the cloud forest of Bucay, Ecuador on this full-day tour from Guayaquil. Discover the tropical flora on a hike and rappel down a 30m/98ft waterfall.
What will you do in this Guayaquil tour experience?
Immerse yourself in the lush tropical flora of Ecuador on a hiking day trip from Guayaquil. Drive to the top of a 4200 ft. mountain in Bucay, venture through the trails of the cloud forest, descend a waterfall, and savor a local lunch. Begin with a pickup in the morning from your hotel in Guayaquil and a transfer to Bucay. Admire the vibrant greenery and mountain landscapes. Take the car to the top of the mountain, ascending a total of 4200 ft. Along the route, see the rivers, plants, and a local farm, where you'll learn about the traditional "Trapiche" (press sugar cane machine).Hike through natural trails in the cloud forest and observe a variety of plants, trees, and many species of birds. You'll also discover 3 waterfalls along the way. Take a shower under the first waterfall named "Las Mellizas" (45m). Continue to the second and third waterfalls, called "Chorrera del Amor" (30m), and "Isabela" (90m), the highest waterfall in Bucay, where you'll have more time to refresh yourself before canyoning.Buckle up and rappel 30m/98ft down the Chorrera del Amor waterfall. After leaving the forest, arrive at a traditional restaurant and savor a local lunch before starting the return trip to Guayaquil. 
Check availability here:
Select participants, date, and language.
---
RELATED:
Travel guide to Ecuador, Republic of ▶️ All you need to travel to Guayaquil.
What is your opinion about Guayaquil: Cloud Forest, Hiking & Canyoning Full Day Tour. Leave us your comments and what do you think of this activity in Guayaquil. If you want more information, contact us and we will help you find the best things to do in Ecuador, Republic of.